INVESTORS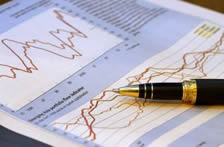 Novaleon Pte Ltd is a privately-owned private limited company incorporated in Singapore.
Novaleon focuses on professional services (and products) in industries that include IT, Bio Medical, Media and Investments. Services range from special consultancy projects to general Sales & Marketing Management offered within Singapore and around Asia by its professional team and affiliates.
In its continuing expansion plan, Novaleon plans to attract both individual as well as institutional investors to grow its business locally and overseas. Novaleon aims to grow through strategic partnerships and possible acquisitions with its existing and future funds.
Novaleon Networks, Novaleon BioMed, Novaleon Academy, Novaleon Media and Novaleon International are strategic divisions formulated by its current shareholders to effectively serve the market on a sustainable and profitable basis.
Individual Investors
[ Undisclosed ]
Institutional Investors
[ Undisclosed ]