ABOUT NOVALEON NETWORKS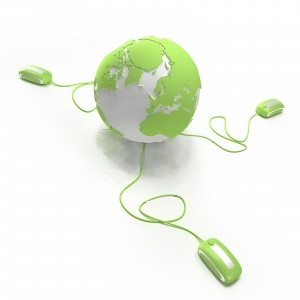 Novaleon Networks provides technological solutions to address real business needs of small businesses to large corporations. Working with Technology Partners and specialists, Novaleon Networks focuses on Digital Information Security, Internet Security as well as back-up solutions.
Novaleon Networks also works with partners to provide innovative ideas, value-added telecommunication and networking solutions, strategic guidance and direction to strategic organizations supported by a systematic methodology for business success.
---

INFORMATION SECURITY & MANAGEMENT
1. DIGITAL ASSETS & SECURITY MANAGEMENT
Novaleon offers CWAT (Cybercrime, Warning, Alert, Termination), a multidimensional security system that monitors and controls both networks and terminals for unauthorized moving of critical data or digital assets. CWAT must be a part of your company's business strategy. Complete prevention of digital assets extrusion creates customer loyalty, improves the company's brand image and enhances stakeholders' profitability.
2. INTERNET SECURITY
Novaleon offers products and services to corporations and consumers that provides protection against viruses, privacy breaches, hackers, etc.
3. STORAGE MANAGEMENT
Bakbone NetVault™ - BakBone Software Integrates data protection for network storage and open-systems environments. The company has secured thousands of loyal customers around the world because of the strength of its modular, flexible and heterogeneous data protection offering.
4. DATA STORAGE PRODUCTS
Novaleon Network offers a comprehensive range of data storage products (i.e. Magnetic Tapes, CD, DVD, etc.) and include services such as professional printing of barcode services, special cases and racks for storing of tape media. The brands we offer include:






---
TECHNOLOGY & NETWORK SOLUTIONS
Novaleon Networks partners with Ofisgate to deliver innovative Telecommunications and IT solutions to telcos and conglomerates in the region.
1. TECHNOLOGY & NETWORK SERVICES
Network Forensics
Technical Project Management Consulting
Embedded System Development (i.e. PDA, Terminal, RFID, etc.)
Telephony Development (i.e. SMS system, Phone, Mobile Terminal, etc.)
Smart Card Development
Satellite Communication
Ofisgate Verified Program (OVP) - Broadband, telephony, IP Network, etc.
IT Training Solutions
2. TELECOMMUNICATIONS, NETWORKING & BROADBAND SOLUTIONS
Provides Hardware solutions - WildPackets, Net Optics, Meru Networks, etc.
Provides Software solutions - WildPackets, eyeP Media, Owera, etc.






3. STRATEGIC CONSULTING & PARTNERSHIPS
Quality of Service (QoS) technical consultation for IP network, Voice over the Net, Wireless & TDM/PSTN network
Act as an autonomous test organization to review and certify our clients' network standards and performance to ensure they can offer the best and standard compliance products for their customer
For more information on the above services, please contact mgmt@novaleon.com