ABOUT NOVALEON MEDIA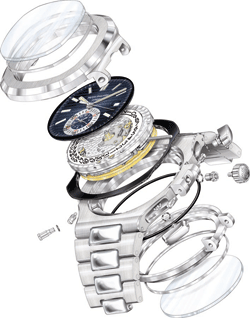 Novaleon Media offers Design Services that include Interior Design (i.e. Residential and Commercial), Industrial / Product Design and Visual Communications Design (i.e. advertisements, collaterals, etc.). This is achieved by working with highly experienced media personnel within Novaleon Group as well as prominent designers in the marketplace.
Novaleon Media provides consultancy in media matters to help companies achieve the exposure, branding and sales results they desire. We also represent several media companies in Print, Outdoor and Online environment. Novaleon Media helps companies achieve fast and effective results by providing quality marketing services in areas such as P.R. services and Marketing Communications. We can also do Direct Marketing initiatives, campaigns and events / exhibitions to complement your current marketing plans.
---
DESIGN SERVICES

1. INDUSTRIAL & PRODUCT DESIGN
Novaleon Media is in the fore-front of technology / design trends and we collaborate with our partners to provide full service product design and development consultancy.
Industrial Design

Design Research, Product / Concept Design, Design Refinefinement & Enhancement



Product Development

Mechanical Analysis / Design / Coordination, Product Testing / Evaluation, Product Coordination



Product Presentation

Final Design (Fully functional) prototyping, 3-D Product Presentation, Packaging & User Manual Design

2. VISUAL COMMUNICATIONS
Novaleon Media works with creative and passionate designers to design attention grabbing identities, messages and collaterals.
Corporate Logo & Identity
Corporate Collaterals
Instructional Guides and Manuals
Point-of-Sale Items
Corporate Reports
Product Marketing Materials
2D / 3D Product Presentation
Product Packaging
Web Design / Interactive Websites

3. INTERIOR DESIGN - RESIDENTIAL & COMMERCIAL
Novaleon Media represents professional, credible and dependable ID Designers to provide complete residential and commercial services - from concept right down to executing and completing the project. Our designers and their works are featured in Home & Decor publication as well as local papers.
Interior Design
Consultancy
Project Management
Our designers' ID projects include Sentosa Golf Club, Penthouse @ Arcadia Rd, Penthouse @ Compass Heights, No. 12 Spottiswoode Park Rd (3-storey conservation shop house) and The Ansley. Commercial projects include restaurants and offices.




Contact us today at mgmt@novaleon.com and we'll show you how we can help you design and optimize your space for good health and well-being.
---
MEDIA CONSULTANCY & REPRESENTATION

1. MEDIA CONSULTANCY
Novaleon provides Media Consultancy to companies to help them plan, create, execute and monitor their marketing (media) initiatives. Companies are often confused with the multiple media offerings that promise results that often do not come true. Novaleon media specialists and professional partners will provide services in the following areas:
Media Selection and Marketing Campaigns
Print Environment
Outdoor Environment
Online Environment

2. NOVALEON MEDIA REPRESENTATION
Novaleon has the expertise and knowledge to provide ad bookings and placements in various media. We are currently offering the following services:
Google - Google Adwords
eGuide - Online Directory Listings and Ads
KellySearch - Online Directory Listings and Ads
Media Converge - Video Walls (Singapore & Malaysia)
Ray Marketing - Publications





Contact us today at mgmt@novaleon.com to find out how we can help you and your business achieve better returns via selected media.
---

MARKETING COMMUNICATION SERVICES
Novaleon Media offers Marketing Communications (Marcom) services in the following areas:
Advertisements
Newsletters & Articles / Editorial
Press Releases
Direct Mail (Print and Online)
Events & Exhibitions
Marketing Campaigns
Marketing Plans
Contact us today at mgmt@novaleon.com and let us handle all your marketing needs - as we've done so successfully with so many MNCs and International brands.